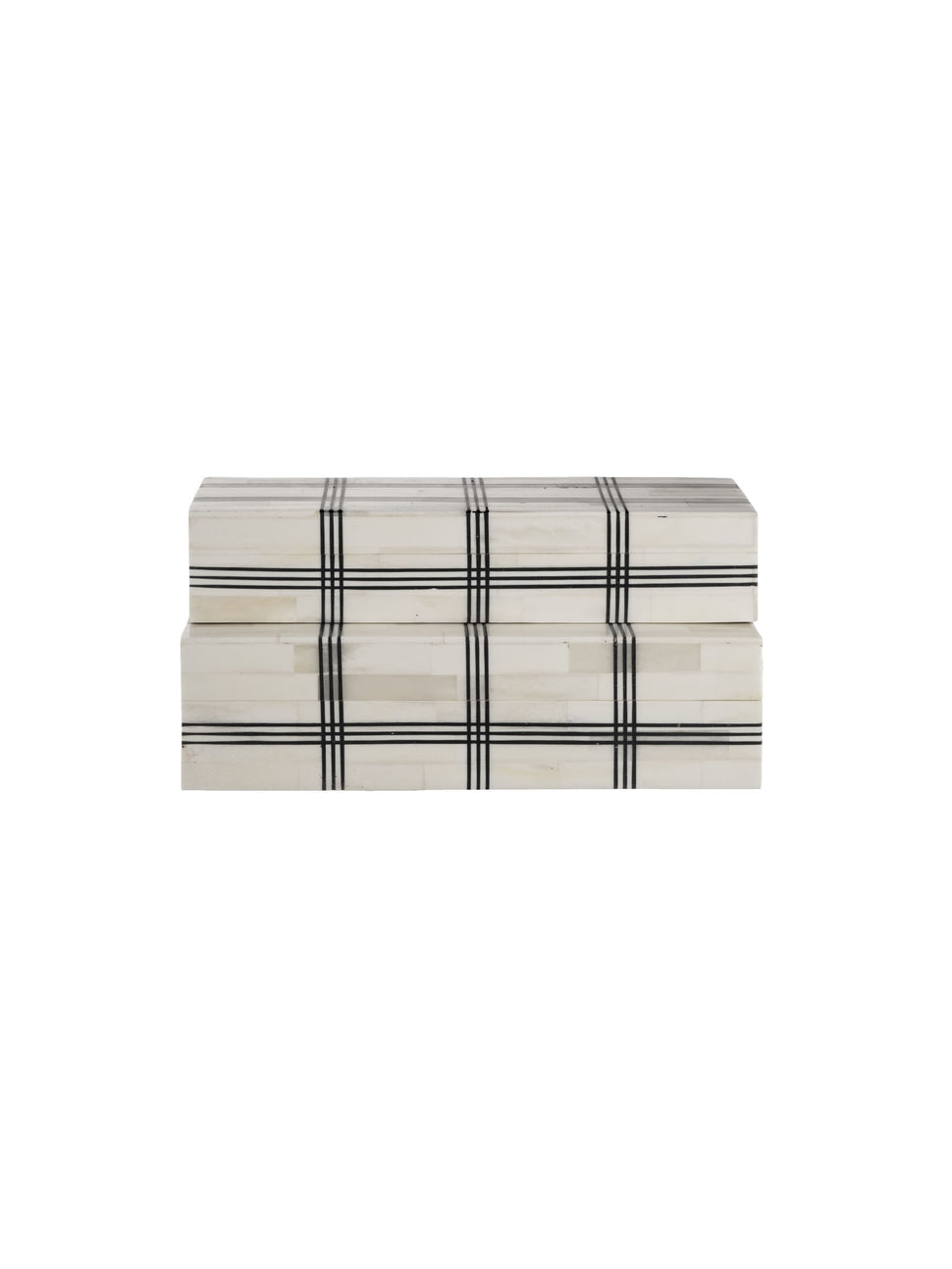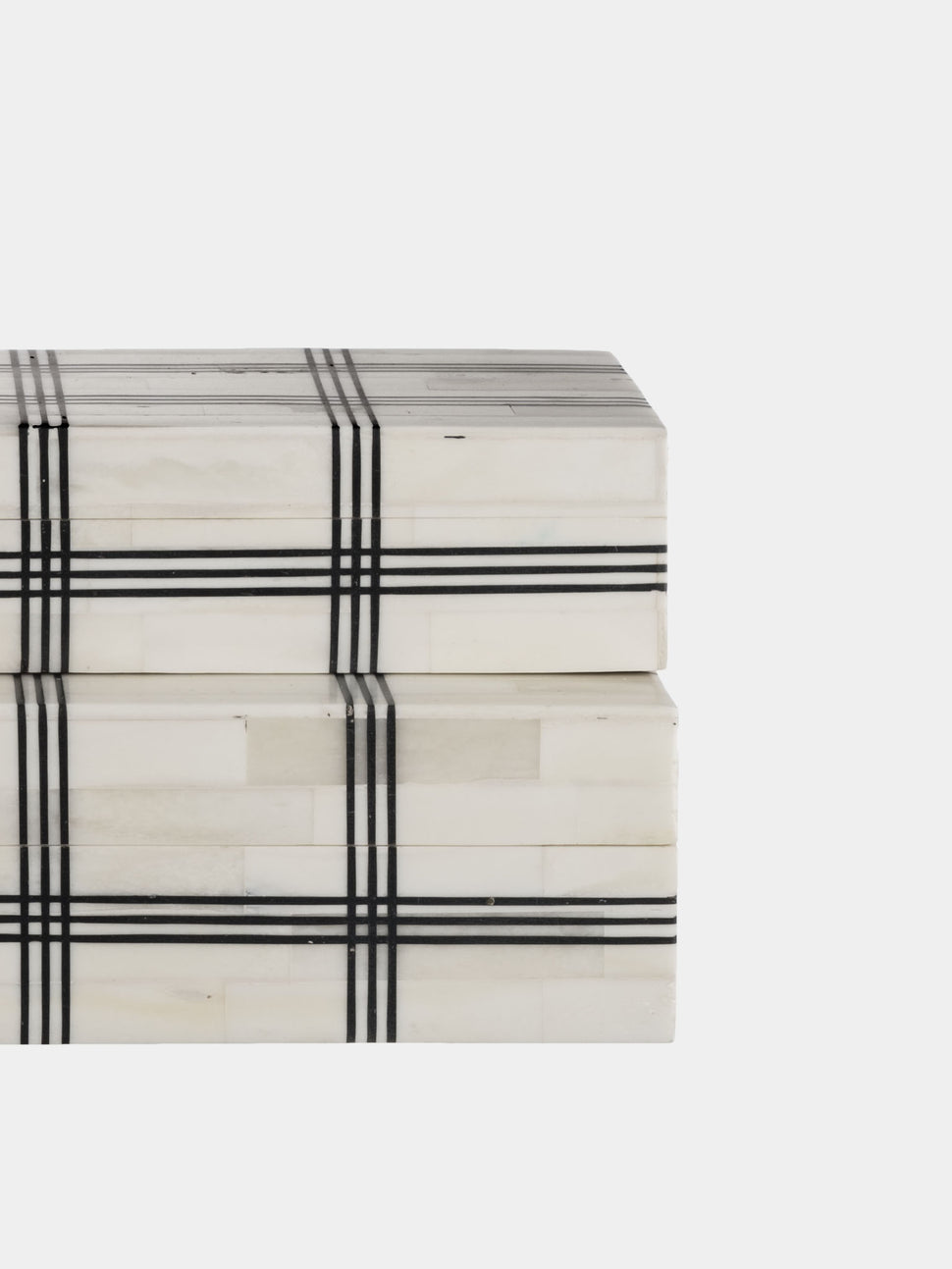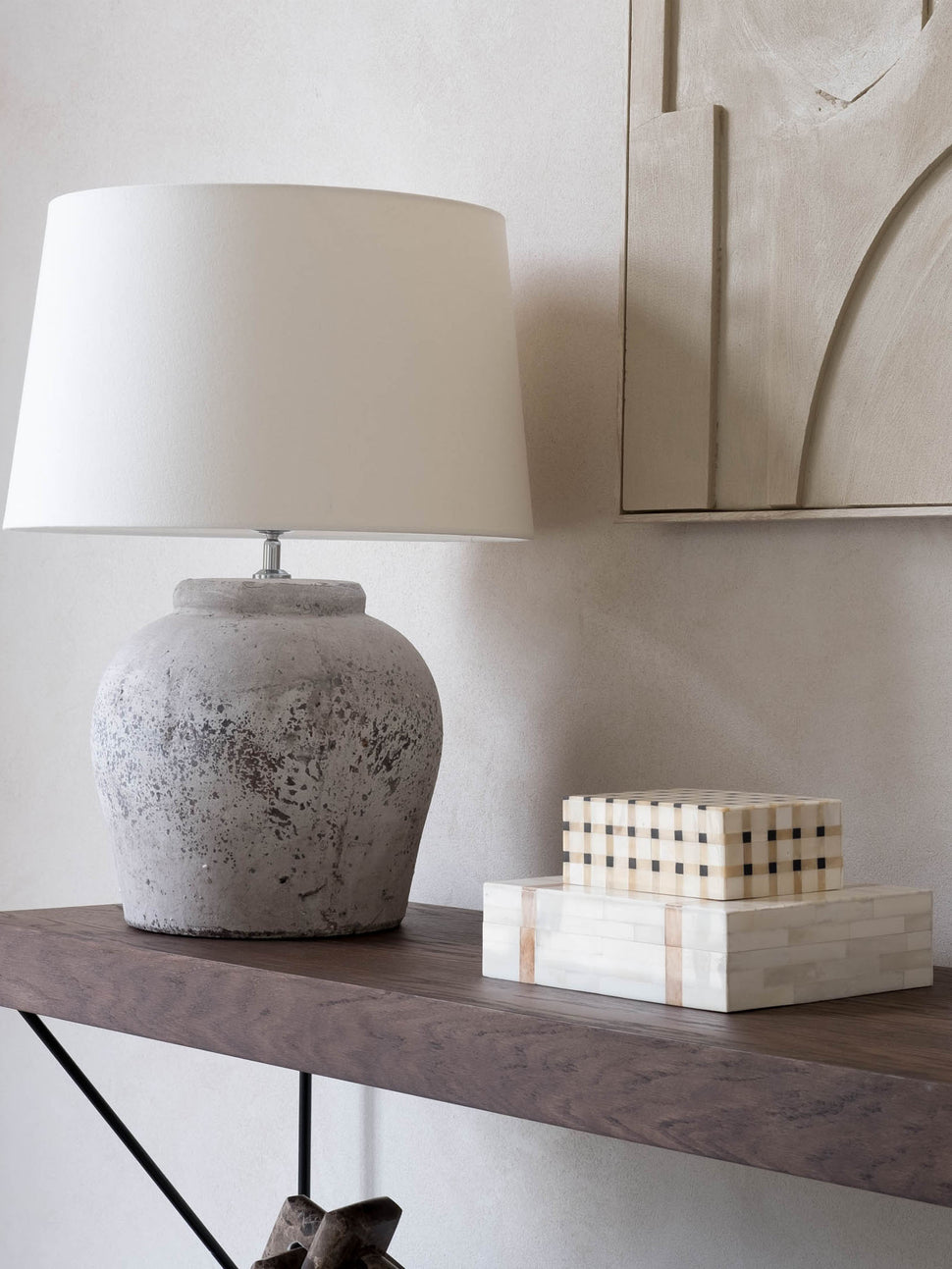 Description

Size

Materials

Care Guide
Alma Box is a unique trinket box meticulously crafted in India. The box is constructed from bone and crossed-hatch patterns, creating a luxurious and eye-catching look. With its sophisticated design, Alma Box is perfect for storing precious items and adding an elegant touch to your home. The perfect coffee table or console style object.
Available in two sizes.
This is made from natural materials so colours and tones will vary.
Small - W23cm x D9cm x H5cm
Large - W24cm x D14cm x H7cm