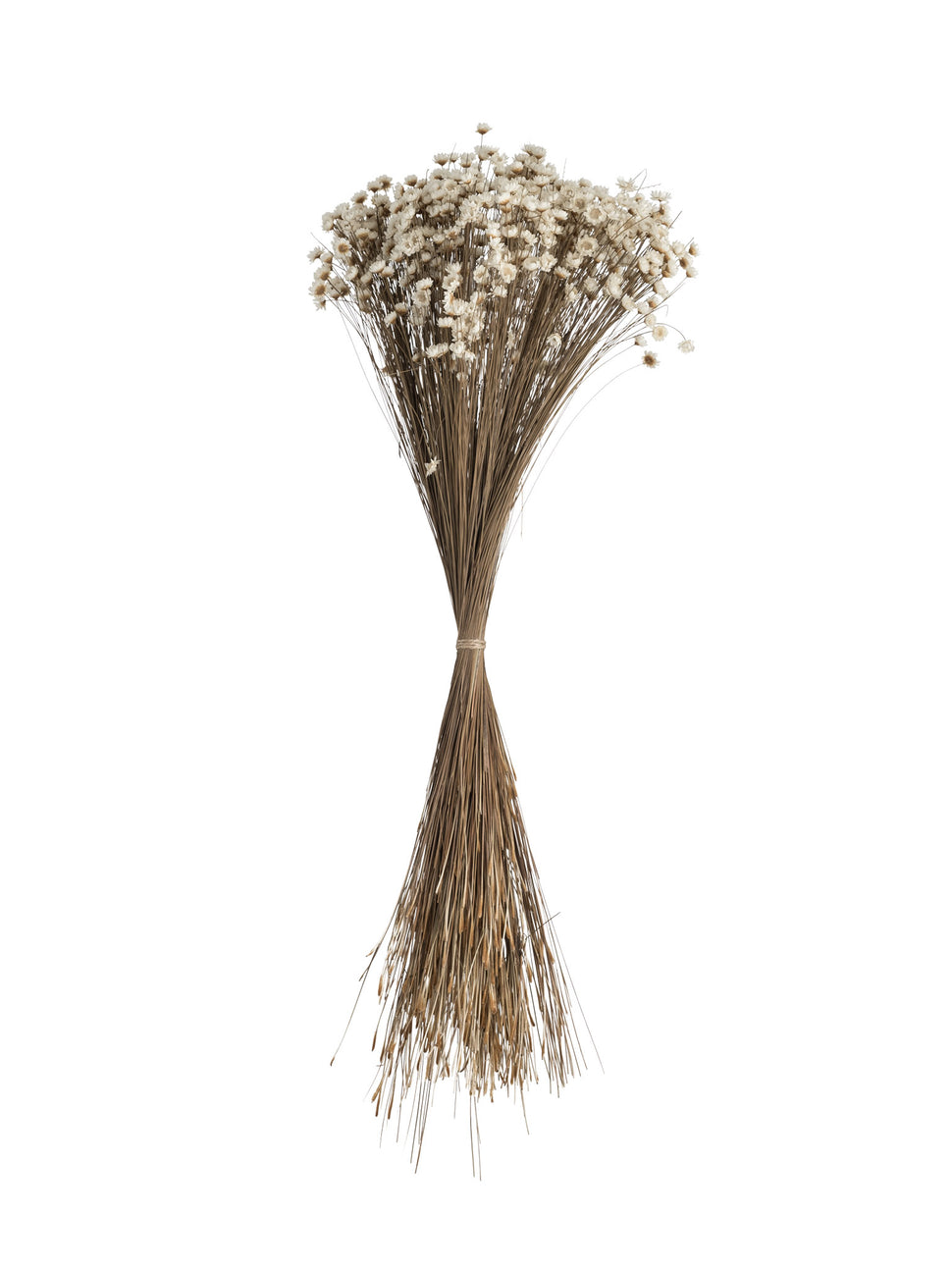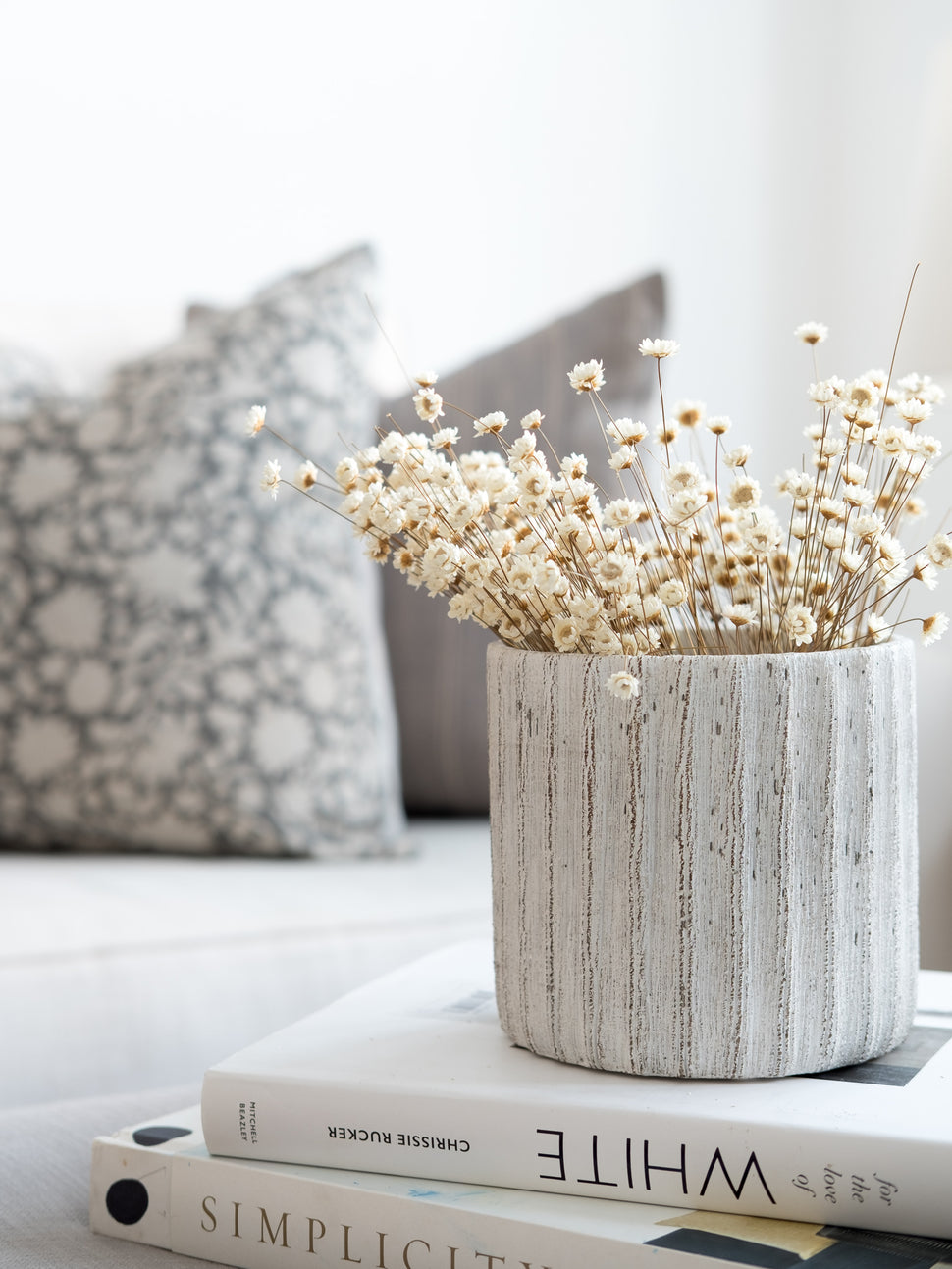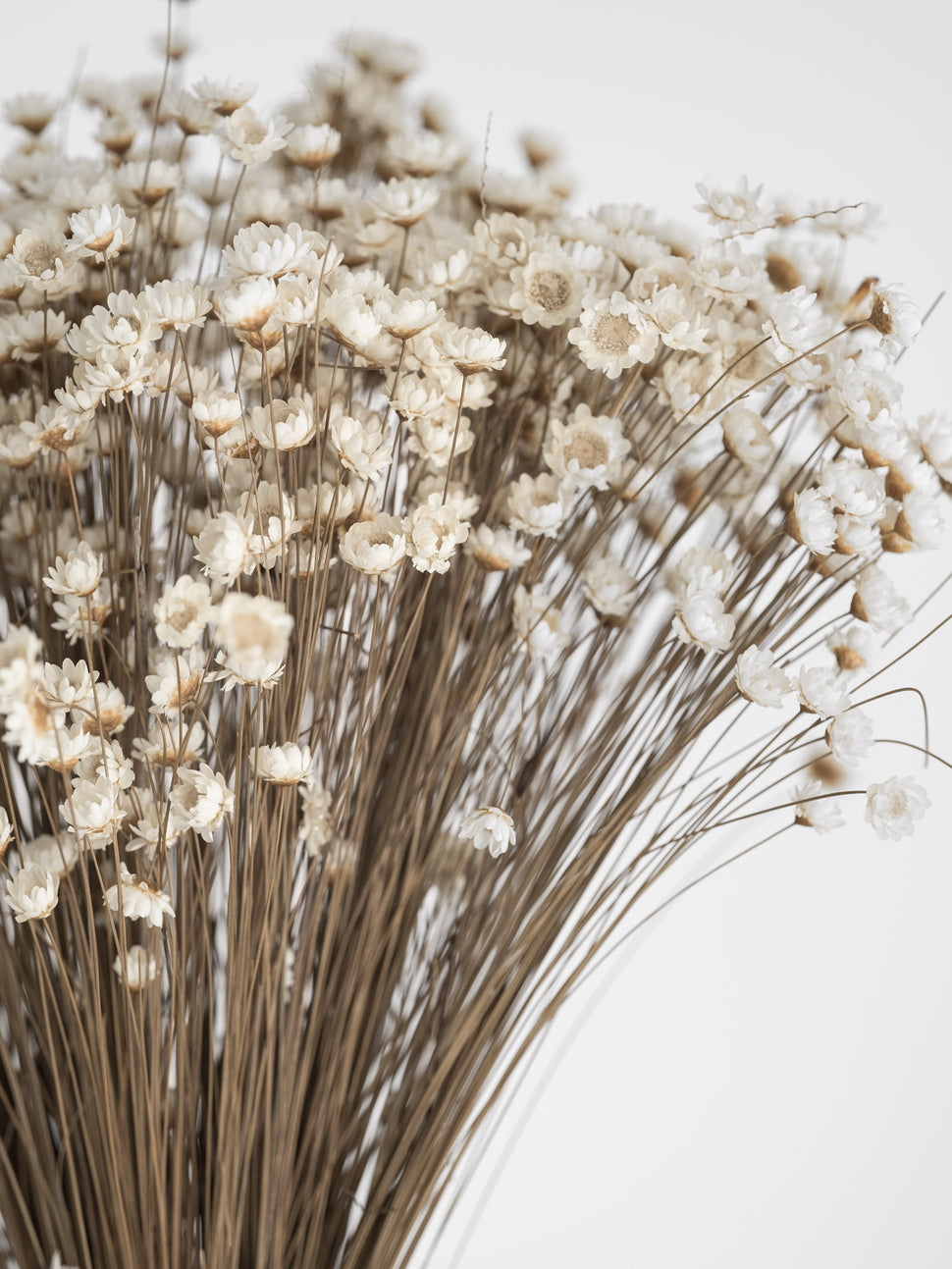 Description

Size

Materials

Care Guide
Commonly known as the Brazilian Star Flower, dried Glixia has delicate pretty flowers on thin stems  and when put together in a bunch, look like an explosion of flowers have erupted from the top. This bleached variety's flowers a rich white colour and the stems are more of a pale straw-like hue.
The tiny flower heads are approximately 1cm in diameter, sold in a bunch by weight approximately 70g.
Care - keep out of direct sunlight, furries and little people.  
Approximately L 30 - 40cm