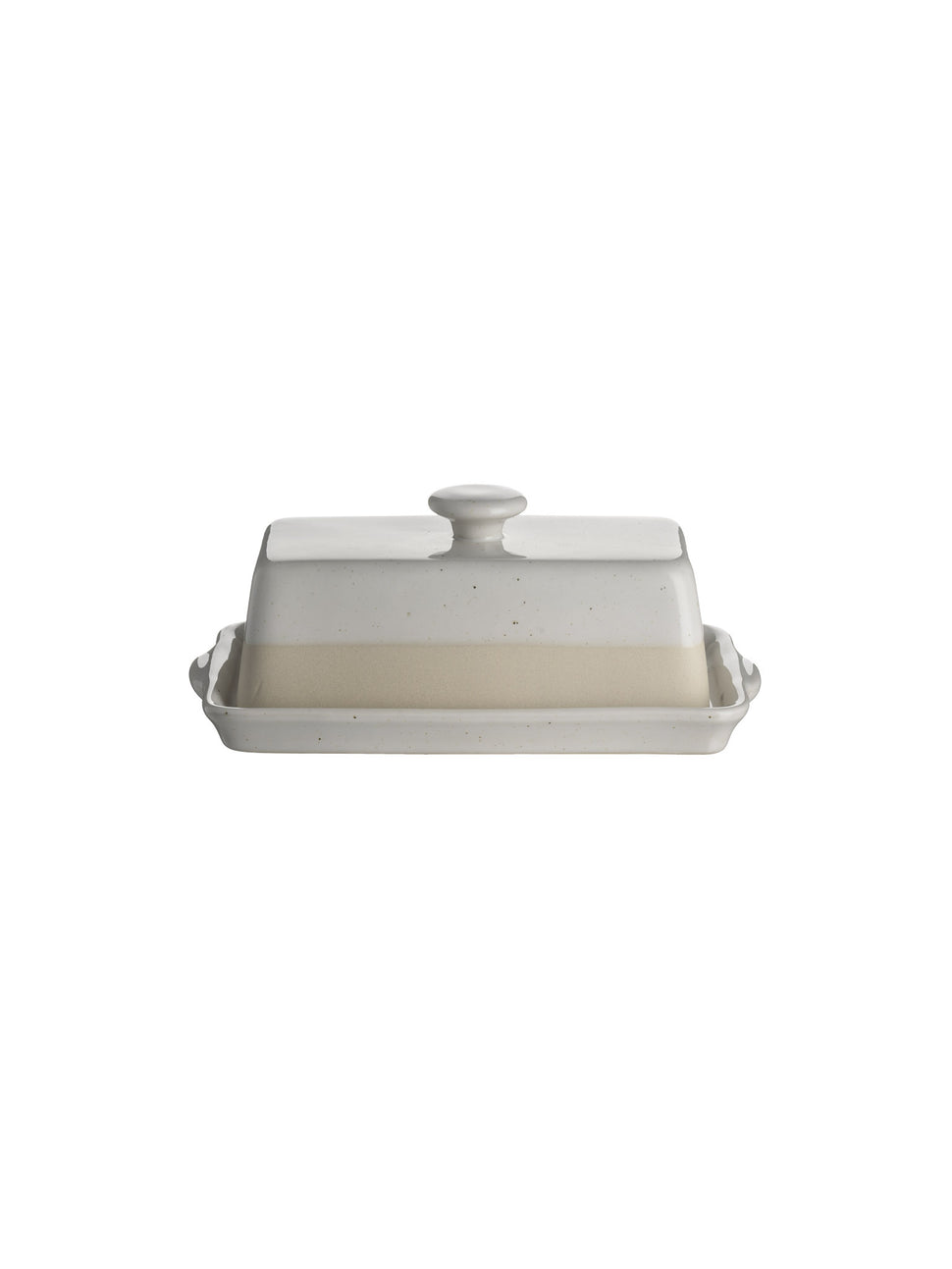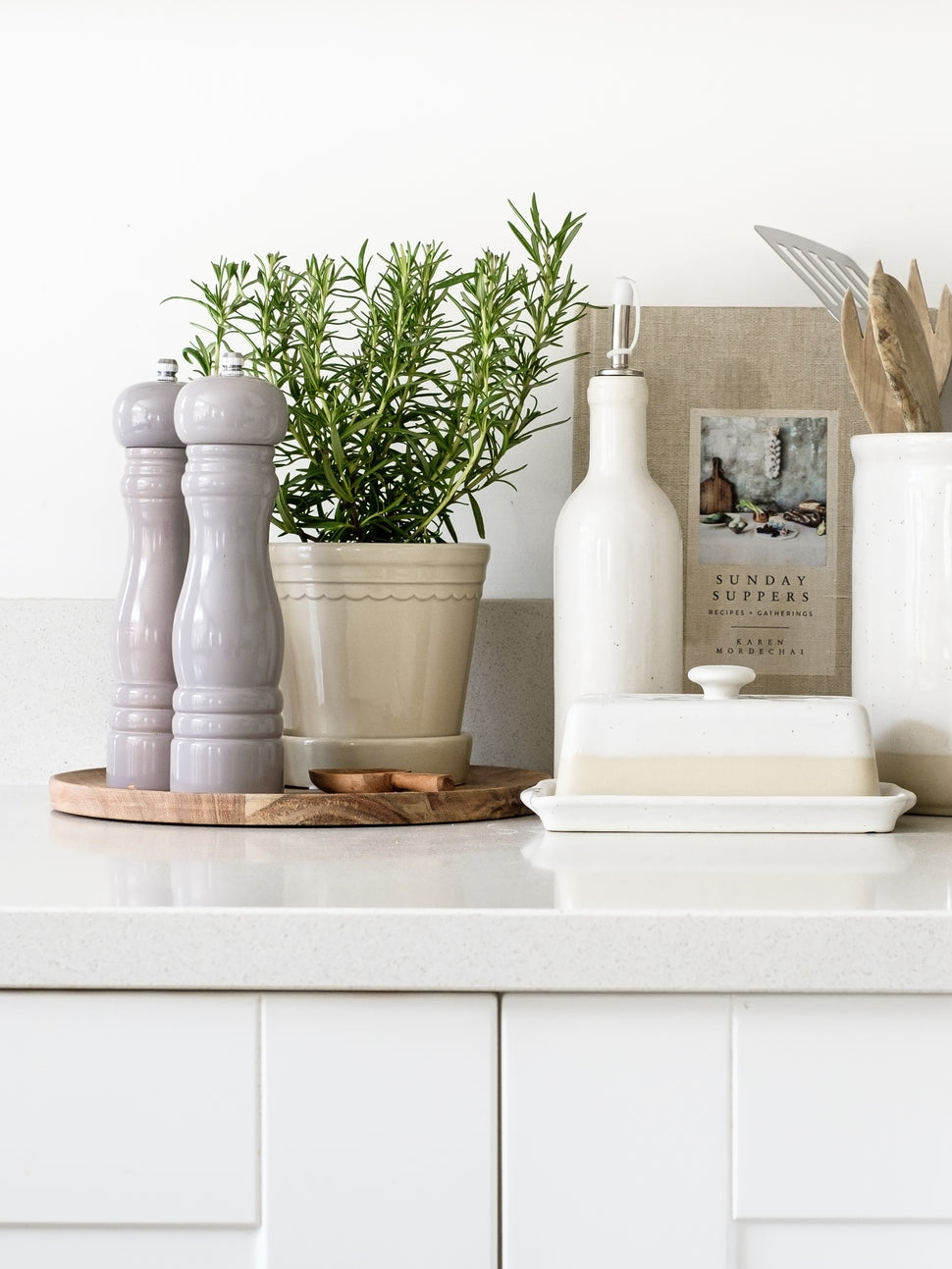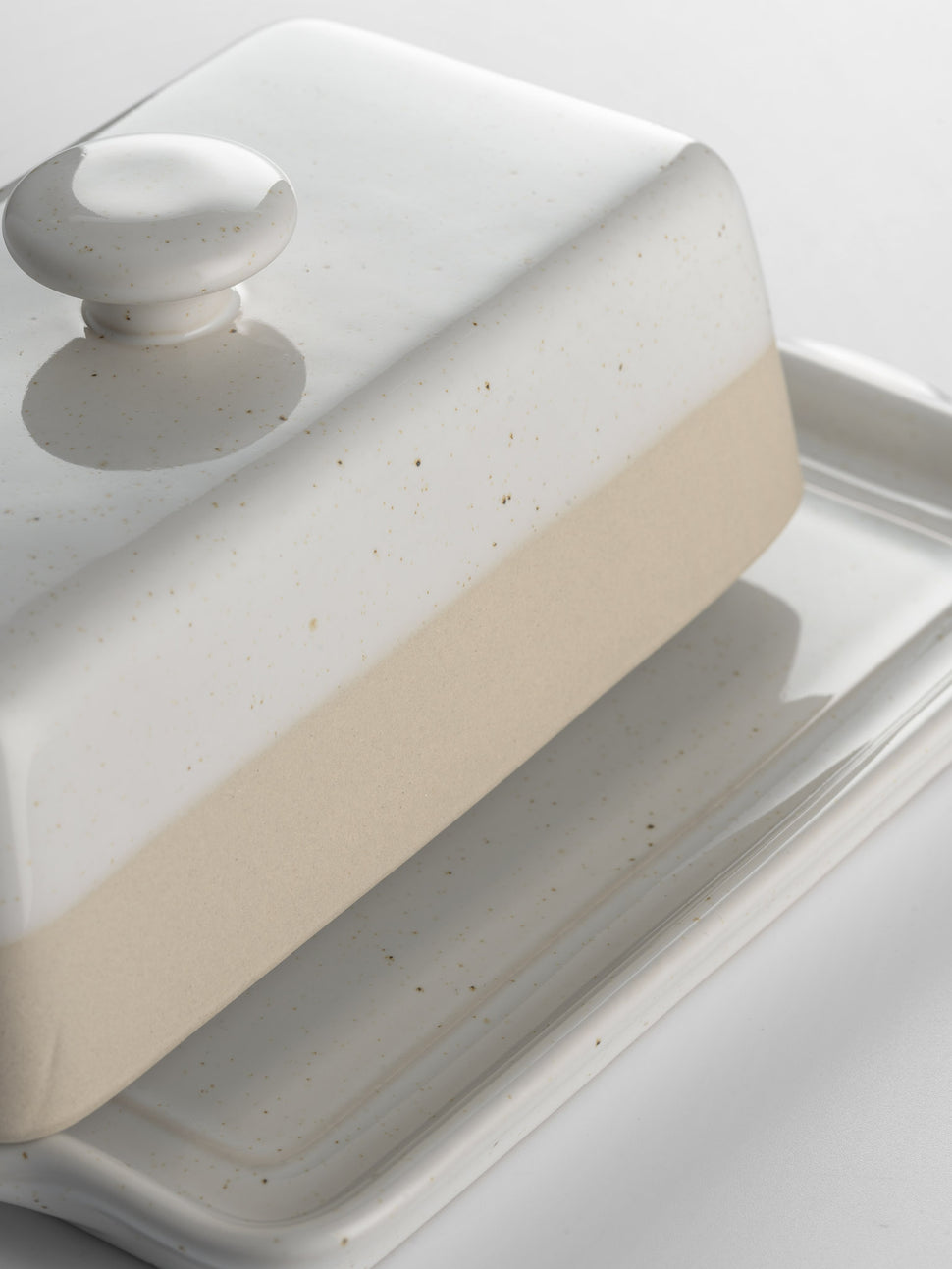 Description

Size

Materials

Care Guide
Made in Portugal, this beautiful range of kitchen accessories are made from fine stoneware, partially glazed in an off-white with a slightly speckled finish.
A traditional covered butter dish with handle, holds a whole slab of butter keeping it at room temperature for cooking and spreading.
Dishwasher and microwave save.
W 19 cm x D 10.5 cm H 8 cm (approx)