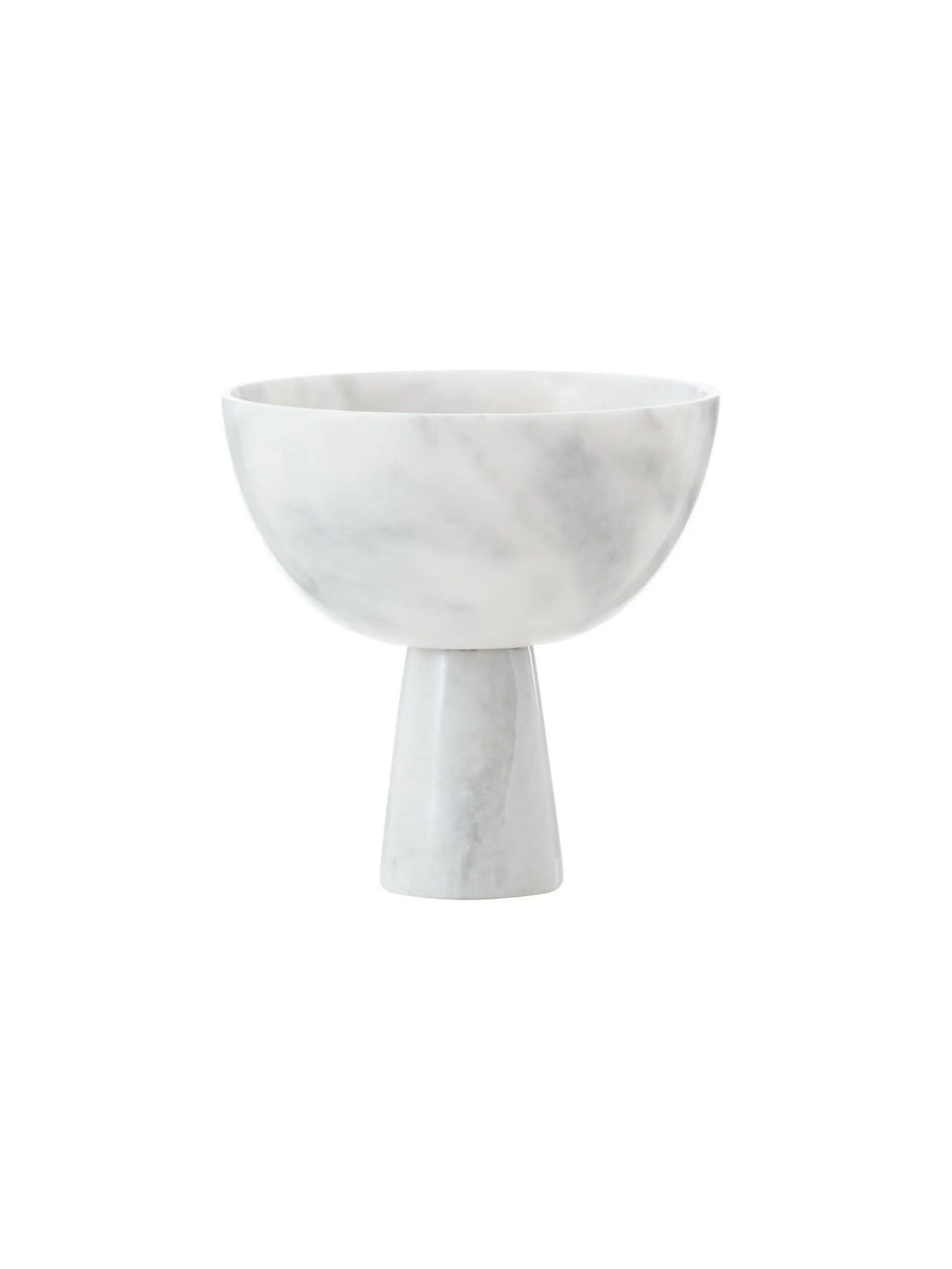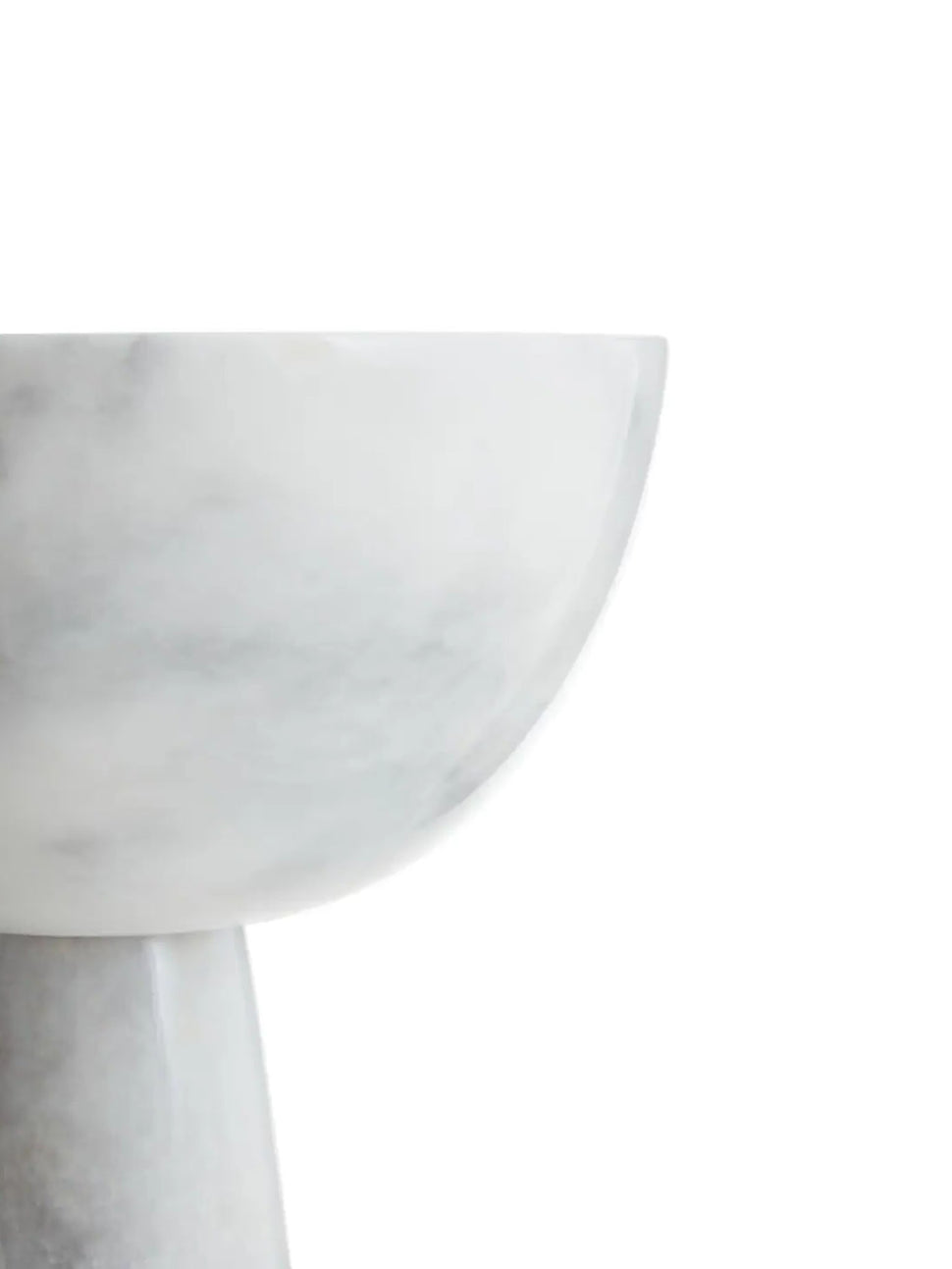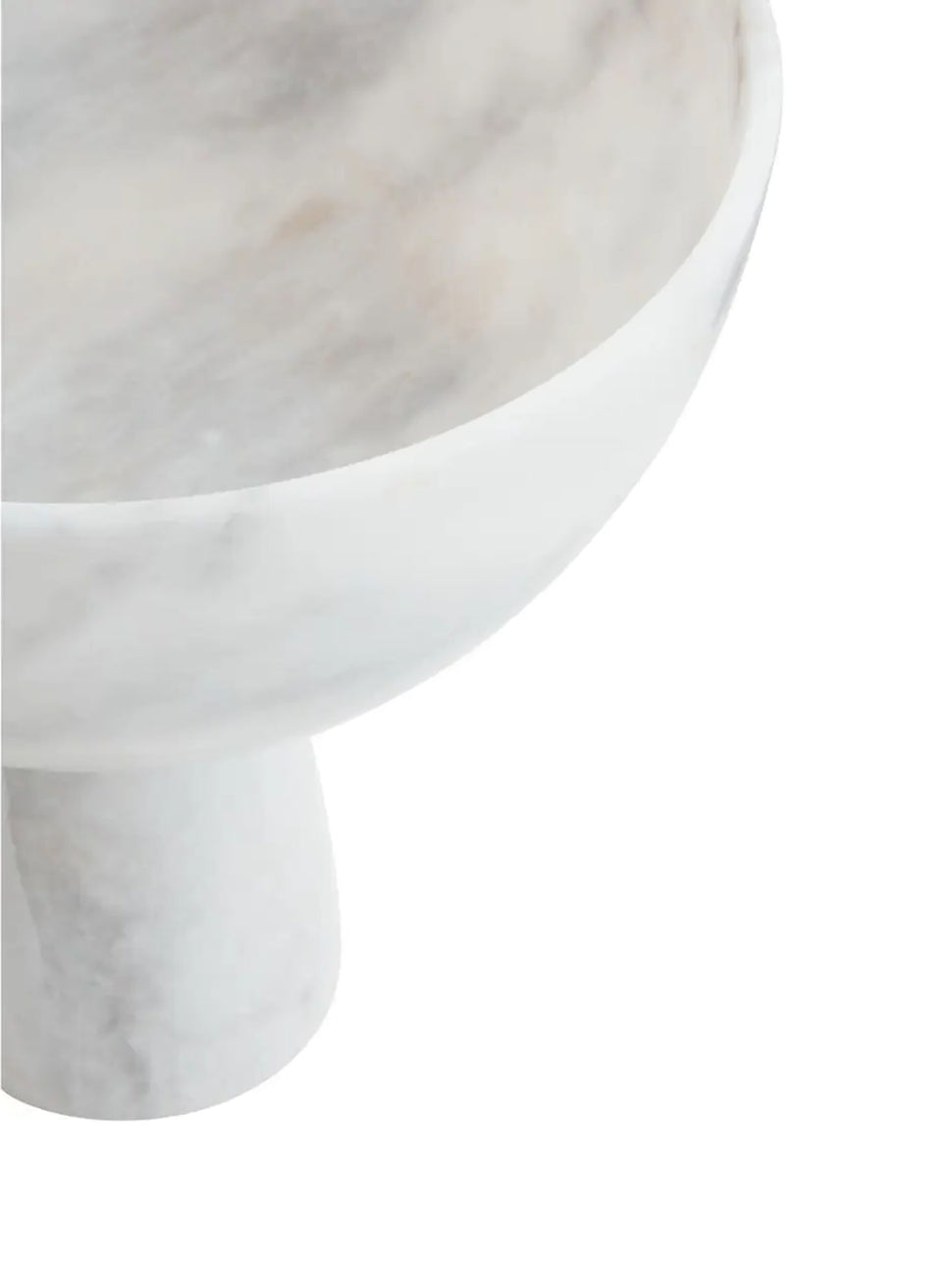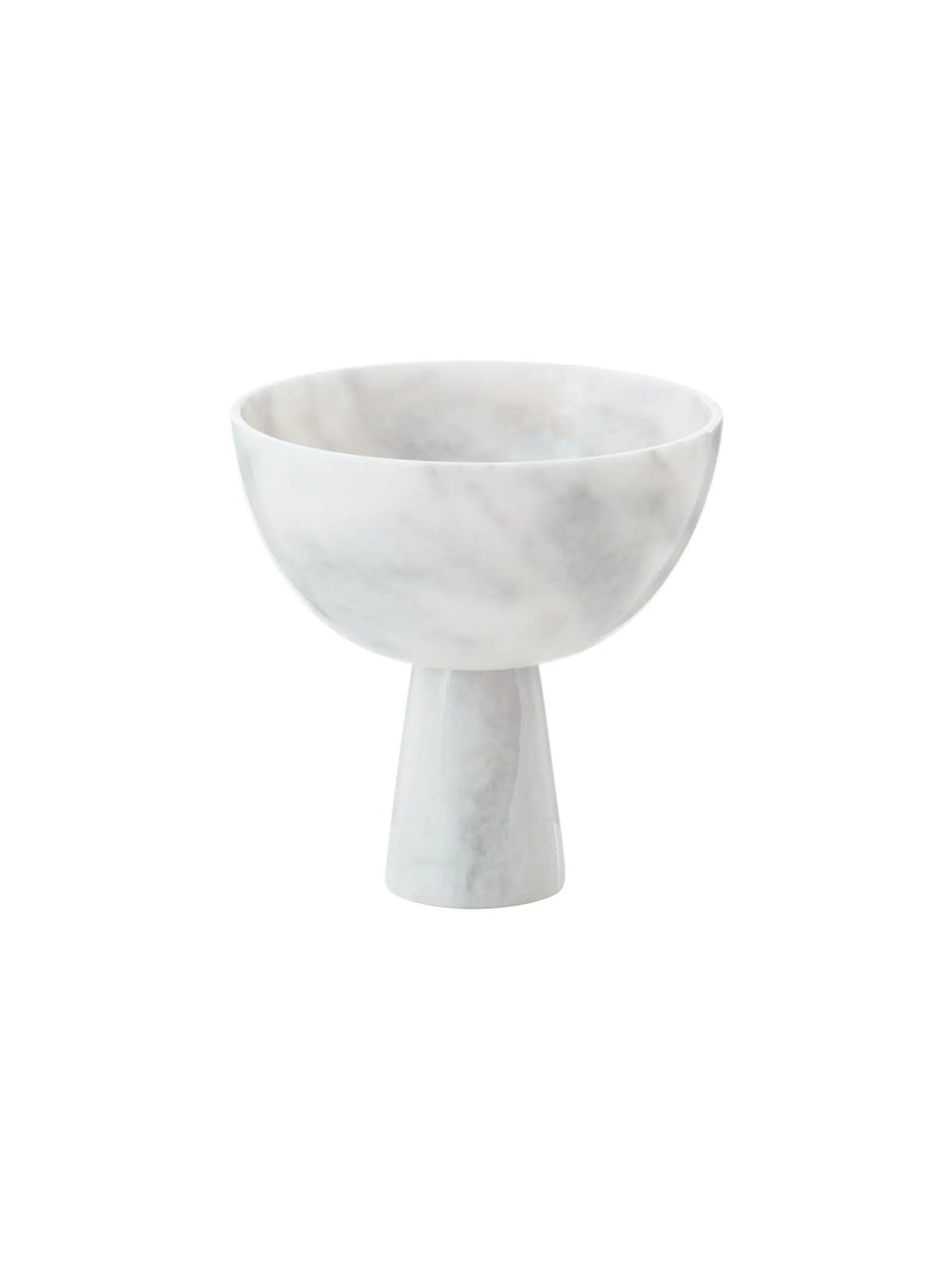 Jakob White Marble Pedestal Bowl
Description

Size

Materials

Care Guide
The Jakob pedestal bowl is crafted from white marble with subtle white veining, creating a contemporary aesthetic. 

The solid bowl sits on top of a wide conical base, which adds both stability and enhances the contemporary aesthetic. Made in India.

Please note as a natural product the veining and marbelling with differ, if you require further clarification please email us sales@hudsonhome.co.uk
H25.4cm x W25.4cm x D25.4cm
5.5kg
Avoid Acidic Substances, acid is the enemy of marble surfaces.
Clean with Gentle Soap.
Deal with Stains Immediately.
Jakob White Marble Pedestal Bowl