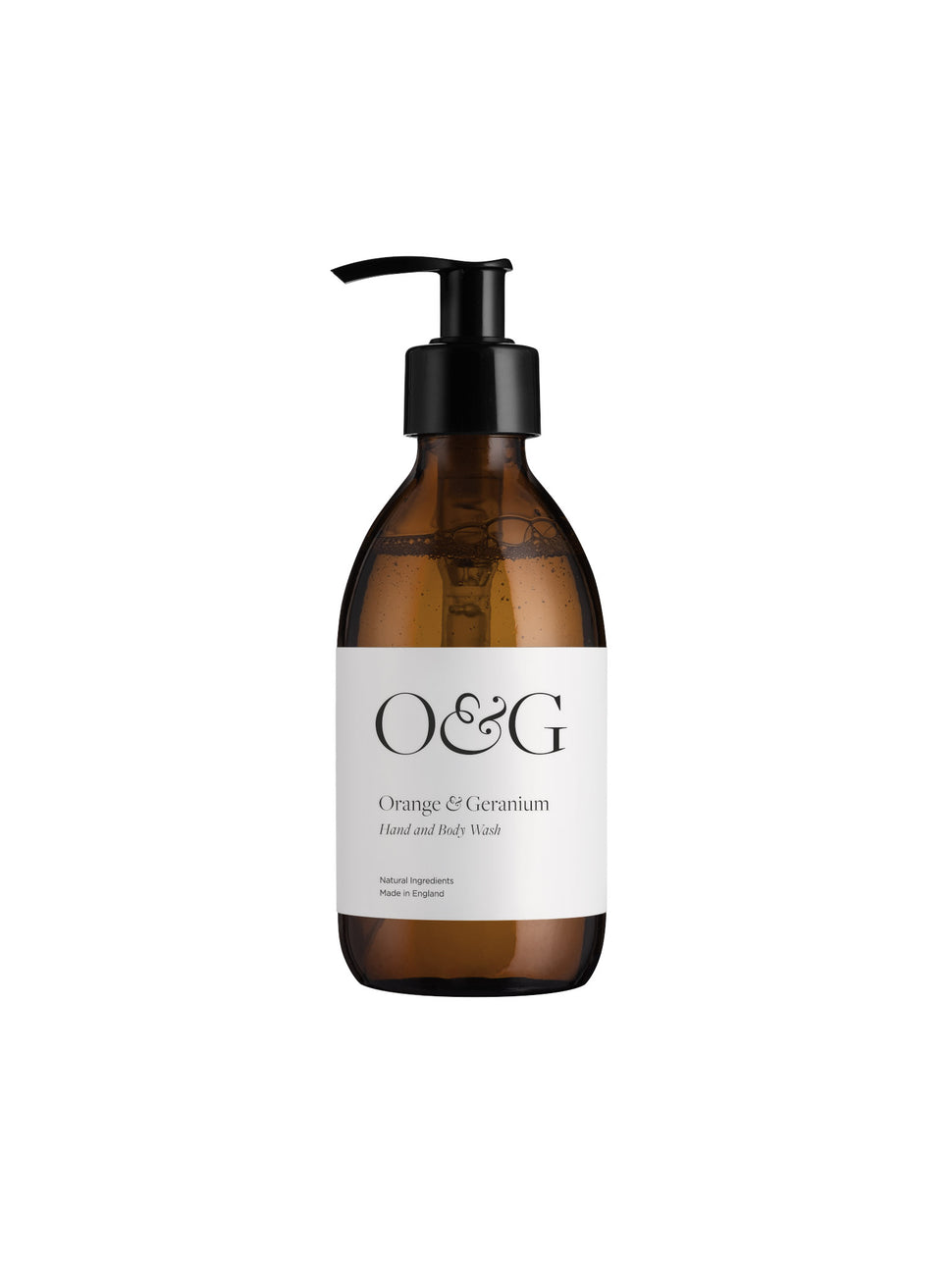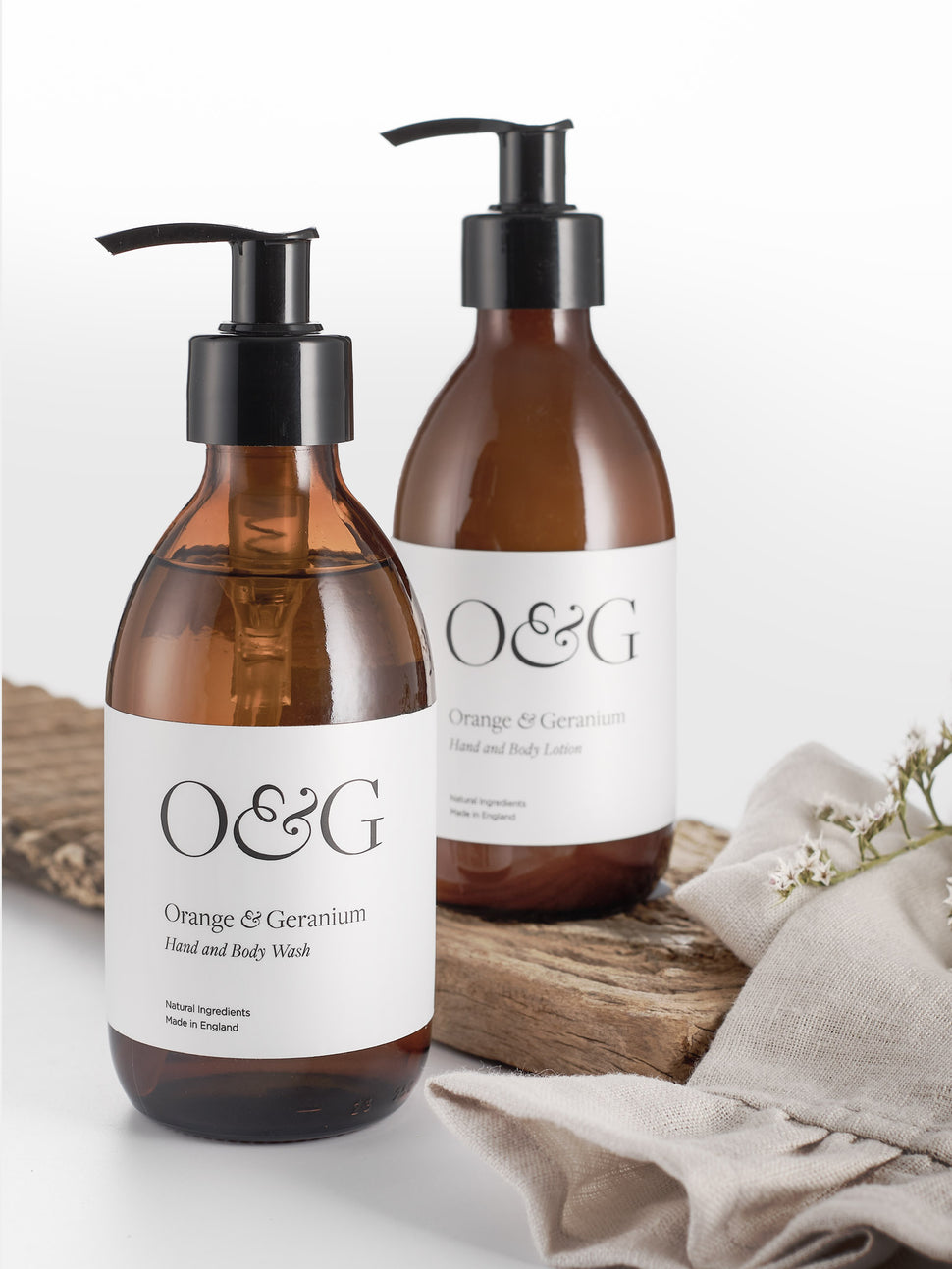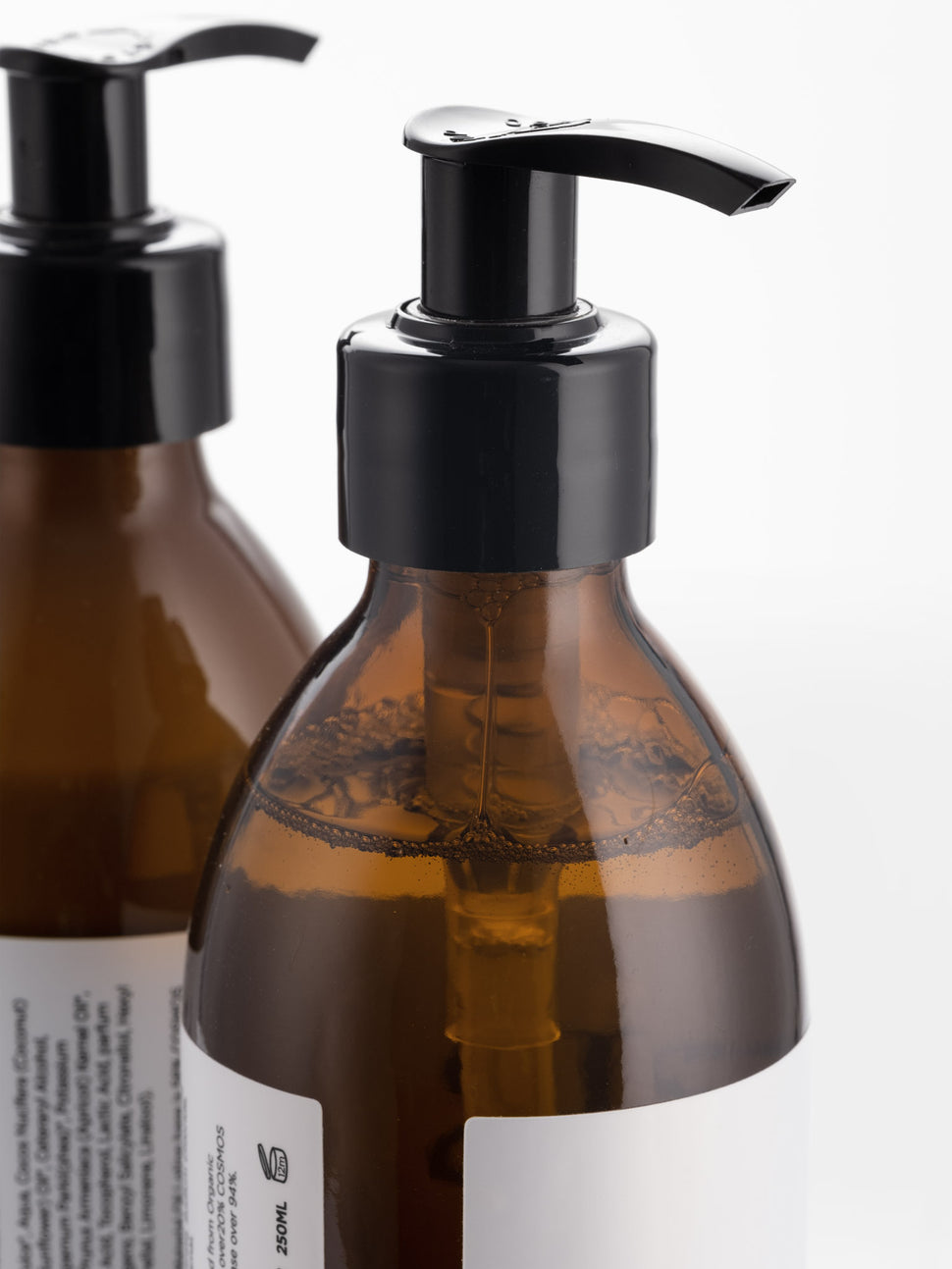 Orange & Geranium Hand & Body Wash
Description

Size

Materials

Care Guide
Geranium, orange and lavender a beautiful quintessentially English floral scent. 
Our hand and body wash includes argan oil, aloe vera and honey leaving your hands clean and soft.
250ml

Made in UK 
Natural origin base of over 94%


Not tested on animals & paraben free

Brown recyclable glass bottle with pump dispenser
Matching lotion available.
Ingredients
Aqua Potassium Cocoate*, Potassium Oleate**, Decyl Glucoside Glycerin***, Benzyl Alcohol, Potassium Citrate, Sodium Chloride, Citric Acid, parfum (contains; Citronellol, Geraniol, Limonene, Linalool)
* Derived from Organic Coconut Oil ** Derived from Organic Sunflower Oil *** Organic origin Wash base is over 20% COSMOS Cert. Organic Ingredients. Natural Origin of Base over 94%
Ingredients

Aqua Potassium Cocoate*, Potassium Oleate**, Decyl Glucoside Glycerin***, Benzyl Alcohol, Potassium Citrate, Sodium Chloride, Citric Acid, parfum (contains; Citronellol, Geraniol, Limonene, Linalool)

* Derived from Organic Coconut Oil ** Derived from Organic Sunflower Oil *** Organic origin Wash base is over 20% COSMOS Cert. Organic Ingredients. Natural Origin of Base over 94%

Orange & Geranium Hand & Body Wash