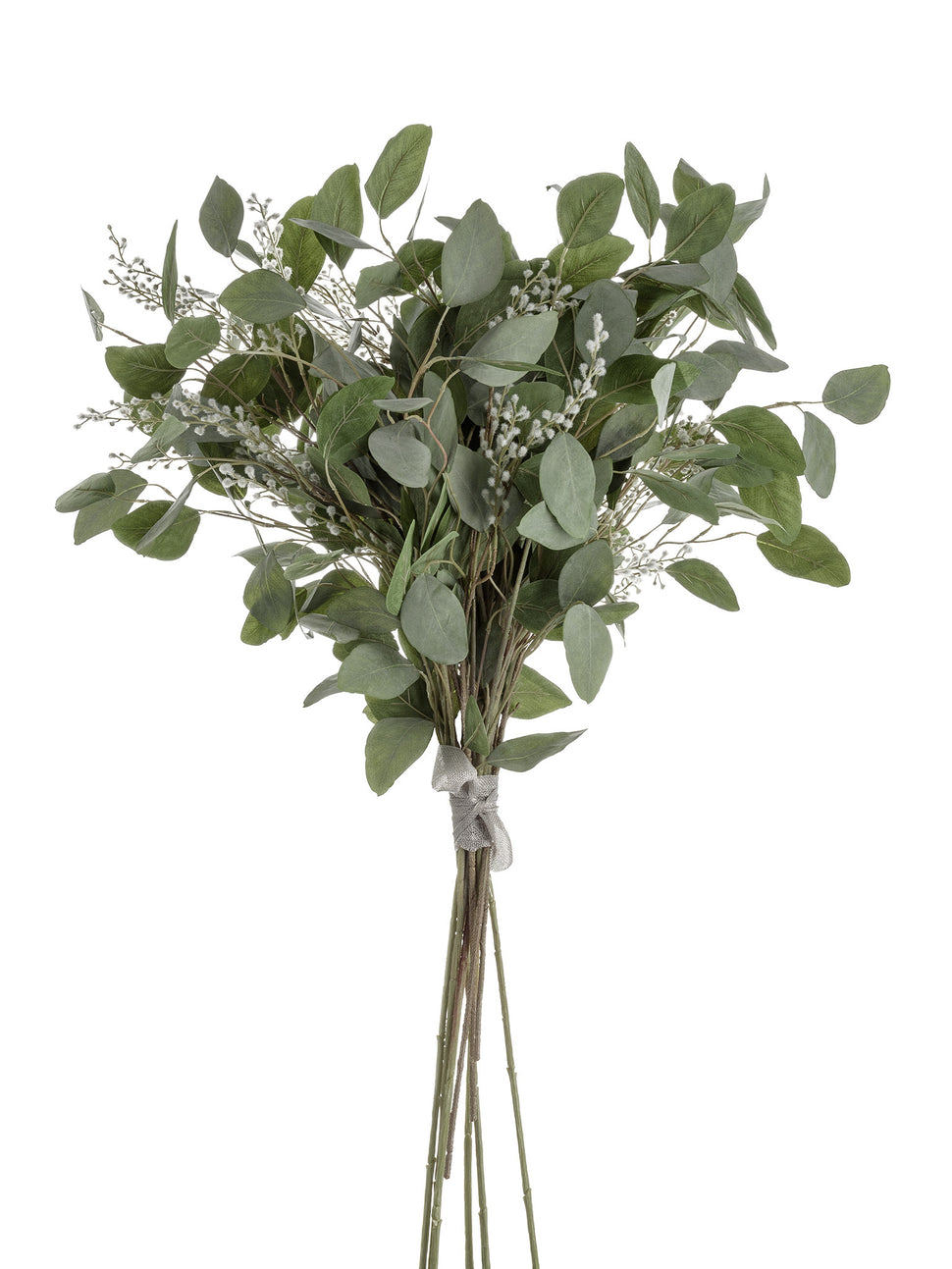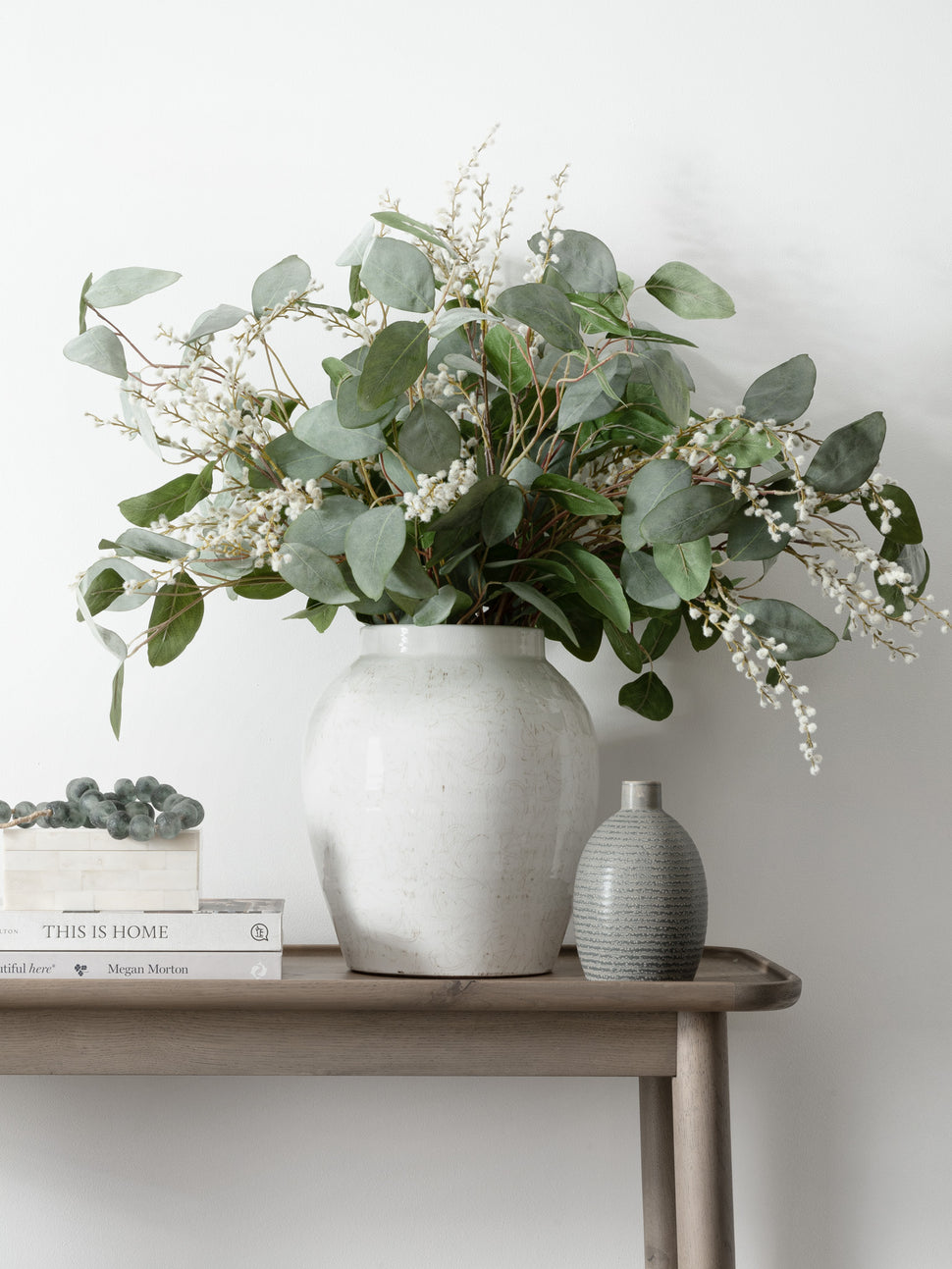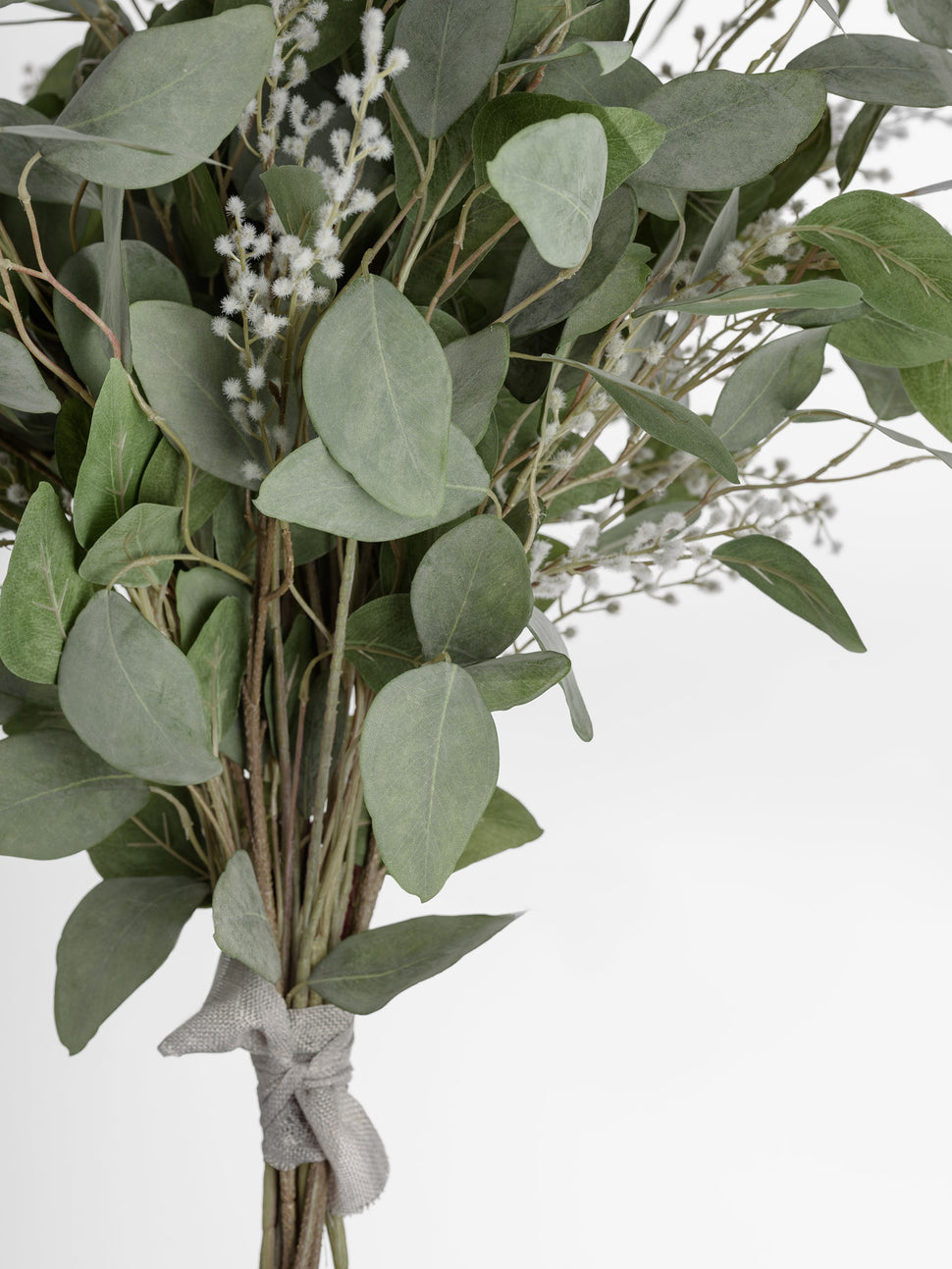 Faux Silver Dollar Eucalyptus & Willow Arrangement
Description

Size

Materials

Care Guide
Faux silver dollar eucalyptus stems, round silvery grey/green leaves matched with our best selling willow stem, the perfect year round fuss-free arrangement.

7 x Silver Dollar Eucalyptus 
3 x Willow
Our stems can be bent or cut (with care) to suit your vase or arrangement.
For delivery purposes we may have to bend the stem, it will easily be bent back into your desired shape.

Faux Silver Dollar Eucalyptus & Willow Arrangement